Health care is a highly individualized practice , which state that everyone has a specific conditions.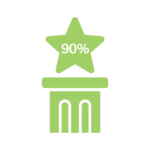 90%
success rate
More than 26 years of
homeopathic practices
More than 3000
happy patients
Being one of the leading homeopathic centers in Malaysia, we practice Advanced Homeopathy which is able to provide reliable prescription with replicable results to allow patients recover in a shorter period of time.
SAC is also a wholesaler with commitment to provide our customers a wide range of premium products, e.g.: globules, diskettes, blanquettes, dilutions, dispensing accessories and etc.
Not to mention, we formulate high quality of homeopathic medicine and proudly present to you.
Malaysia's 1st Homeopathic Medicine approved by
Ministry Health of Malaysia
SACPIL Care
(Reg. No: MAL 12075033TC)
Malaysia's 1st Homeopathic Medicine approved by Ministry Health of Malaysia
SACPIL Care
(Reg. No: MAL 12075033TC)
Benefits:
Improve digestive system
Ease bowel movement
Relief from mild constipation
Ingredients:  
Each Capsule Contains:
Aesculus Hippocastanum (Horse Chestnut) Seed       2c    16mg
Socotrinne Aloe (Aloe Vera)                                         2c    16mg
Calcarea Fluorica (Calcium Florica)                             2c    16mg
Benefits:
Improve digestive system
Ease bowel movement
Relief from mild constipation
Ingredients:
Each Capsule Contains: 
Aesculus Hippocastanum (Horse Chestnut) Seed       2c    16mg
Socotrinne Aloe (Aloe Vera)                                        2c    16mg
Calcarea Fluorica (Calcium Florica)                            2c    16mg
Dosage:
2 capsules each consumption, twice daily, before meal